welcome!
At Walker Builders we pride ourselves on the quality and design of our homes and the strength of our customer service. Read about us here...
30 Year's building homes
Meet the current Walkers Builders team and learn about the strong foundations laid over 30 years ago.
Read More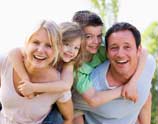 Testimonials
At Walkers Builders we pride ourselves on quality workmanship and satisfied new home owners. Read some comments here.
Read More
The Walkers Philosophy
We began building homes over thirty years ago, and today we apply the same guiding principles...
Read More
VIEW OUR PORTFOLIO
Take a look out some of the recent projects carried out by Walkers Builders including new homes and renovations.
Read More
strong foundations
Since 1985, we have overseen the development of over 45 exquisite homes. By combining traditional craftsmanship with new technology, we build energy efficient, low maintenance homes for today's busy lifestyle, created with the same passion for detail, quality and innovation as we did when we first started.
If you're looking to buy a property, build a new home or perhaps renovate or extend your current property, you've come to the right place.
Please feel free to use this site to gather information, get ideas and to get in touch with us.